The Employment Insurance Scheme (EIS), you might have heard your colleagues/HR talking about it, or you might have read about it on the interwebs. But what exactly is it? Buckle up ladies and gentlemen because here's a little crash course on what it's all about.
Back in 2017, the Employment Insurance Scheme (EIS) was tabled at Dewan Rakyat for an overview of the purpose of the scheme. In 2016, as many as 40,000 employees were retrenched from their jobs and to make things worse, even skilled workers were given the let-go.
In light of these events, the government decided to introduce the EIS to help aid retrenched workers and has been scheduled to start in January 2018. However, those looking to make claims can only do so in 2019.
What is it exactly?
The EIS was launched by the government back in October 2017 to protect workers at the risk of being retrenched. It is administered by the Social Security Organisation (SOCSO) and its main aim is to provide temporary financial relief/assistance for workers who are retrenched.
This essentially acts as a "safety net" for employees who have been laid-off for non-disciplinary reasons.
How does it work?
The EIS initiative requires a mandatory contribution from both employers and employees.
Employees contribute 0.2% from their monthly gross wages and on top of that, employers contribute another 0.2% which adds up to a total of 0.4%. 
Its minimum eligible monthly salary contribution starts from as low as RM300 while the maximum monthly salary contribution is capped at RM 4,000. Therefore, although one is earning more than RM 4,000, contributions from both employer and employee will be capped at a total of 0.4%.
But wait, there's a catch!
These are the few factors that might affect one's claim of the EIS:
1.  One can't claim from EIS if his or her contract was not renewed by their employer or company.
2.  Employees can't claim from the EIS if they have been terminated from their company for disciplinary actions and etc.
3. If an employee has reached the mandatory retirement age, he or she would also be ineligible to claim from the EIS.
4. Should the employee pass on, the employee's spouse is not eligible to claim from the EIS.
The Benefits!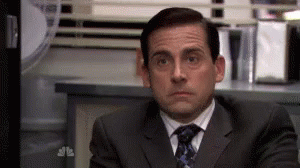 Under the new scheme, employees who are retrenched will be entitled to about 4 different kinds of benefits. These would include : –
1. Job Search Allowance
A retrenched employee, depending on the duration of his or her contribution to the scheme may claim a certain percentage of their last drawn salary starting from the first month up until the sixth month of unemployment.
Below is an example of the percentage and amount that one would receive if earning RM 3,000 in monthly wages.
| | | |
| --- | --- | --- |
| Percentage | Month | Claim Received |
| 80% | 1 | RM2,400 |
| 50% | 2 | RM 1,500 |
| 40% | 3 | RM 1,200 |
| 40% | 4 | RM 1,200 |
| 30% | 5 | RM 900 |
| 30% | 6 | RM 900 |
2. Allowance for Early Re-employment
If a retrenched worker is able to successfully find a new job before the end of the six month period, they are entitled to the Early Re-employment Allowance which would take up 25% of their job search/hunting allowance.
3. Training Allowance
Another benefit that retrenched employees are entitled to, is the Training Allowance which ultimately is capped at up to RM 4,000. This would help employees who need to enroll in courses to further sharpen or hone their skills. 
4. Cash Allowance
In a recent update on the scheme, it has also been announced that employees who are retrenched are entitled to RM 600 of cash allowance for up to three months.
The Downside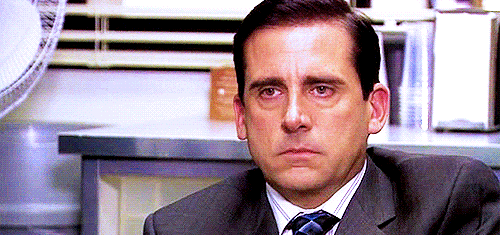 Yes, the EIS has also been receiving mixed reviews. The people are skeptical of how much can it really help?
In 2016, Malaysia's unemployment rate was at 3.45%, followed by 3.2% in 2015. According to The Organisation for Economic Co-operation and Development (OECD), a country is considered to be in full employment if the unemployment rate is below 4%.
By that logic, our country isn't really struggling with unemployment issues, therefore, prompting skepticism as to why the government would need to introduce the EIS into the system.
High earning employees who are laid off are the ones who will get the brunt of it. With the EIS contribution being capped at a maximum of RM 4,000, a retrenched worker whom previously might earn a RM10,000 monthly salary wouldn't even be able to cover their high financial commitments. 
Having said so, although the numbers in which contributions by employees is relatively low, the annual numbers could amount up to the billions, begging the question if such an elaborate fund is needed and required to aid employees who are laid off.
In a nutshell
The EIS is assumed to boost and increase coherence/productivity of our country's labour market. Given that our country is in fact in full employment as stated before, it is imperative that the government take necessary steps in properly vetting procedures to further ensure that the EIS's benefits are not exploited.
Without a doubt, the EIS is a sign of progress in Malaysia's efforts of improving social security but we must also address the issue of its impact towards employers and the Malaysian market. In light of this, detailed planning and implementation of this scheme are crucial in ensuring unfortunately laid-off workers are able to get back on their working feet as soon as possible. 
For those looking to apply for the Employment Insurance Scheme, click here!
---
Comments
comments