Have you ever heard of this term: "People don't quit their jobs, they quit their bosses"? A good leader ensures their employees are happily doing what they are supposed to do, hence such leaders never struggle with employee respect. It is a leader's responsibility to make his/her subordinates love what they are doing; make them feel like an integral part of the company no matter how low they are in the hierarchy. Employees need to be treated like individual human beings, they deserve to be understood, empathized, treated well; most importantly, nurtured. This will not only ensure employee respect but also lead to a much happier and productive workforce; which in turn will lead to increased well being – which in my opinion is the only thing that matters!
If you are an employer who is having a hard time dealing with their employees, here are 8 hacks to get employee respect! Once the employees respect the bosses, working with them will become a walk in the park. 
8 Hacks to Getting Employee Respect Now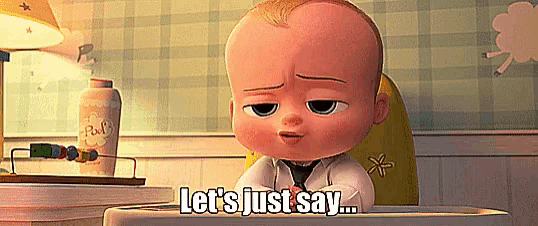 Getting employee respect is not as hard as many may think. Think of yourself as an employee: What kind of leader would you respect? Understand the fine line between respect and fear. Fear gets the job done but respect ensures the work is done with love, which guarantees quality results! 
Active listening, precise delivery of information and good body language are critical aspects of basic human interactions. Speaking to a group as though you are speaking to an individual as well as delivering authentic and honest instructions will boost your employee's image of you.
Know your audience and tailor your words accordingly. For example, when speaking to a group of young employers, you may choose to speak more informally. Likewise, if your staff are from a multicultural background, try to engage in a way they all may be able to relate to. 
Most importantly your body language should be receptive, self-confident, and should deliver authority without being overly authoritative. 
Always put yourself in their shoes, try to genuinely understand where they are coming from and what needs to be done to boost their performance. An employee just had a bad break-up? Do not push them in that moment to work harder, rather, go and be the ears they need. It would be a relief for them to know their bosses care, and thus, their low point would not last quite as long.
The boss who treats his employees like human beings rather than machines will always be loved and respected. Become the type of leader you would want and love those who contribute to your success. This will not only make you respect-worthy but also boost everyone's performance.
Put in your 110% at all times, because remember, everyone else is always looking up to you. If you are the sort to throw orders around without doing much, you will lose integrity.
Have high work ethics, and always keep in mind the company is your brainchild and it deserves the most effort from you. When employees see their boss is working harder than them, they will have higher work motivation, and their perspective of you will radically change.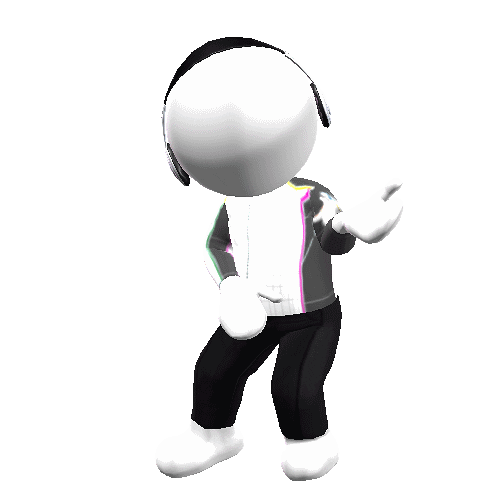 A positive company culture with everyone channelling their energy towards growth has little room for gossip and hate. A company culture which ensures job satisfaction will automatically lead to the employees having a distinct and unconventional form of respect for you. The values, beliefs, attitudes, and behaviours that define your company culture should reflect your vision and should be your second nature.
Make sure that the employees are proud of what they are doing; try having something in your company values which has a touch of fresh air to it. A positive, proactive and cool ambience can do wonders.
Humility and employee respect are directly proportional. A leader who depicts humane aspects of his character, admits his mistakes and does not get consumed by the hierarchy holds a special place in their subordinates hearts. Modesty and selflessness not only eradicate chances of a hostile leadership but promotes unity, loyalty, and respect.
Give your ego a rest and take one for the team! Remember respect gravitates towards high character values.
An individual who is indecisive is hard to respect and follow. A leader with defined goals and well-grounded decisions always radiates high value.
Well thought out goals with a clear understanding of them is crucial for both you as a leader and your subordinates to have a clear vision regarding how to get there. If you are constantly changing your decisions and give out ambiguous vibes, it will be harder for others to trust you. "This individual does not even know what he wants, what gives him the right to tell us what to do?" is an ideology you do not want in your office.
Decisiveness is a fundamental trait of an effective leader. The rapidly changing economic landscape of the 21st century means you would need fast and precise decision-making skills not only to get employee respect but also to survive and grow in the market.
The easiest way to make people like you is to give them something; be it rewards or compliments. Find creative ways to reward employees without taking a toll on your expenses, money can't always buy respect.
Never publicly criticize employees; whenever you need to give them critical feedback, do that in a personal setting, and remember to start with a positive point. 
Reward employees with the knowledge which you have and they are interested, but they have yet to experience. Have good amenities in the office: snacks, entertainment, bean bags, high stools, couches! Do your best to have good fringe benefits.
What's a surefire way to make your employees feel responsible and proud of your company? Make your employees feel like they own the company! Give high value to their opinions. If people in positions of power put a high value on opinions of their subordinates, automatically the respect they hold for their superiors will increase.
This will not only increase their accountability and performance but also their perspective towards the owner will be very different. Great leaders always provide tasks to employees and give them the freedom to decide how to carry out the task. This autonomy will allow employees to feel more like it is "ours" when it comes to matters of the company, making the workplace a more fun place to be.
#
Forget what you thought about being a boss, be a leader; nurture your subordinates to make them grow and gain their respect and love in the process.
A true leader is very different from the orthodox identity that comes along with being a boss; a true leader always fights in the frontline instead of sitting and ordering around, a true leader leads by example, and a true leader always makes purposeful statements instead of being manipulative or aggressive. His/her character radiates positive values; high work ethics and compassion. Be a true leader, and worrying about getting respect from your subordinates will be a thing of the past. 
Comments
comments